​At IBT, we aim to take the stress out of your school trip. We know that carrying your travel documents, itineraries etc can sometimes take its toll. That's why we have partnered with Vamoos to assist our Party Leaders to manage their travel documents in one app. With Vamoos, you'll have instant, secure access to your tour details on your iPhone, Android or tablet.
Free, easy and optional to use!
All you need is a tablet or a smartphone to download Vamoos, it is free, easy to use and optional. By downloading you will be able to gain access to:
With this app, party leaders can really embrace and enjoy their trip – just as much as the students!
Limited or no data abroad?
No problem with Vamoos! Once you have downloaded all your documents, these are accessible offline, so data usage is not used abroad.
On the Vamoos home screen you are required to enter your Username and Passcode.
IBT will have sent these to you via email.
Each time you log in to your tour it is advisable to do a 'Refresh' from the drop down menu at the top of your screen – this ensures that any documents which have been updated will be displayed.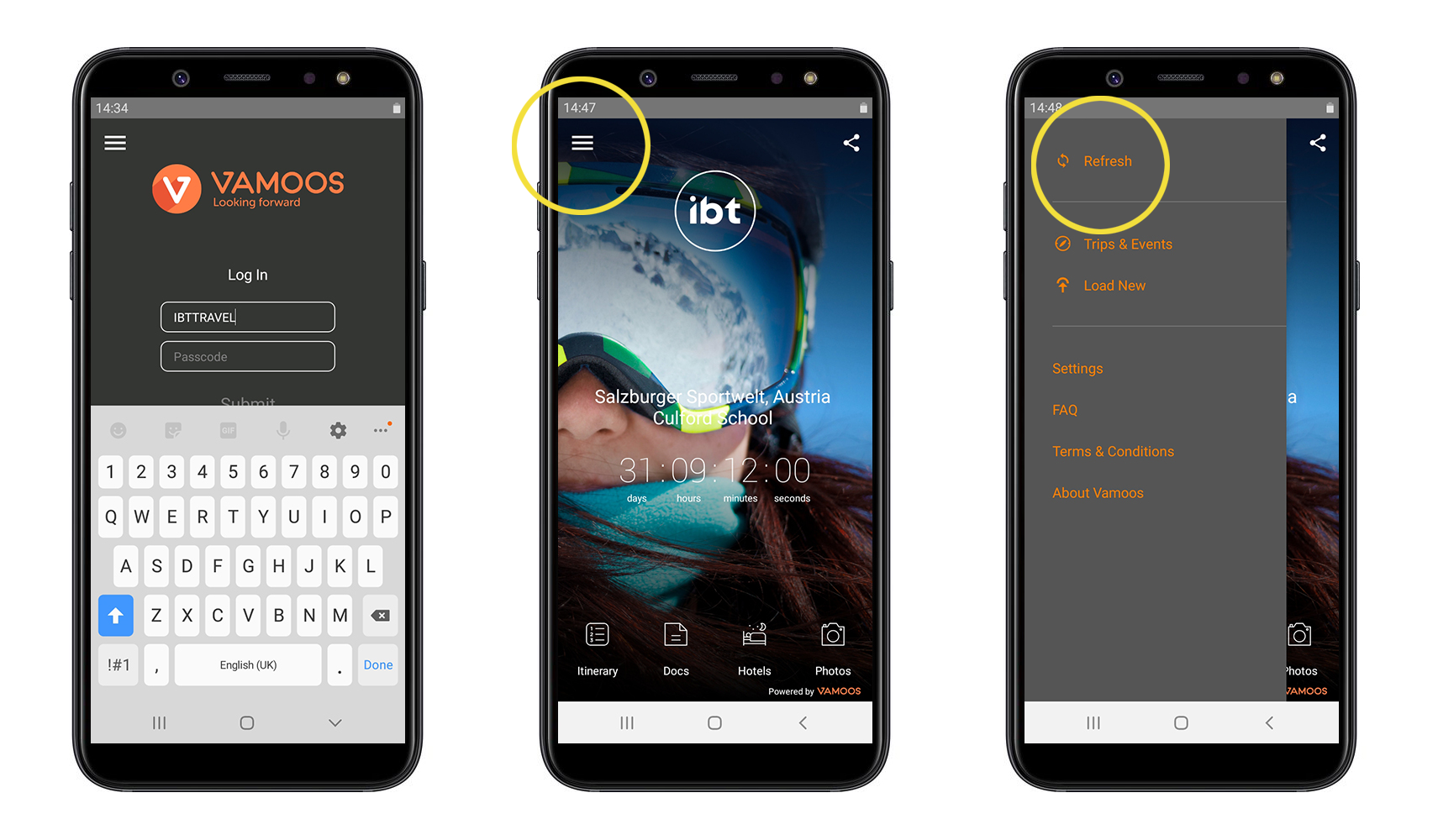 At the foot of the screen, you can access your daily itinerary, tour documents, hotel information, maps and even weather!
Your flight details (if applicable) are also available. You will automatically receive updates if there are any changes to your flight details.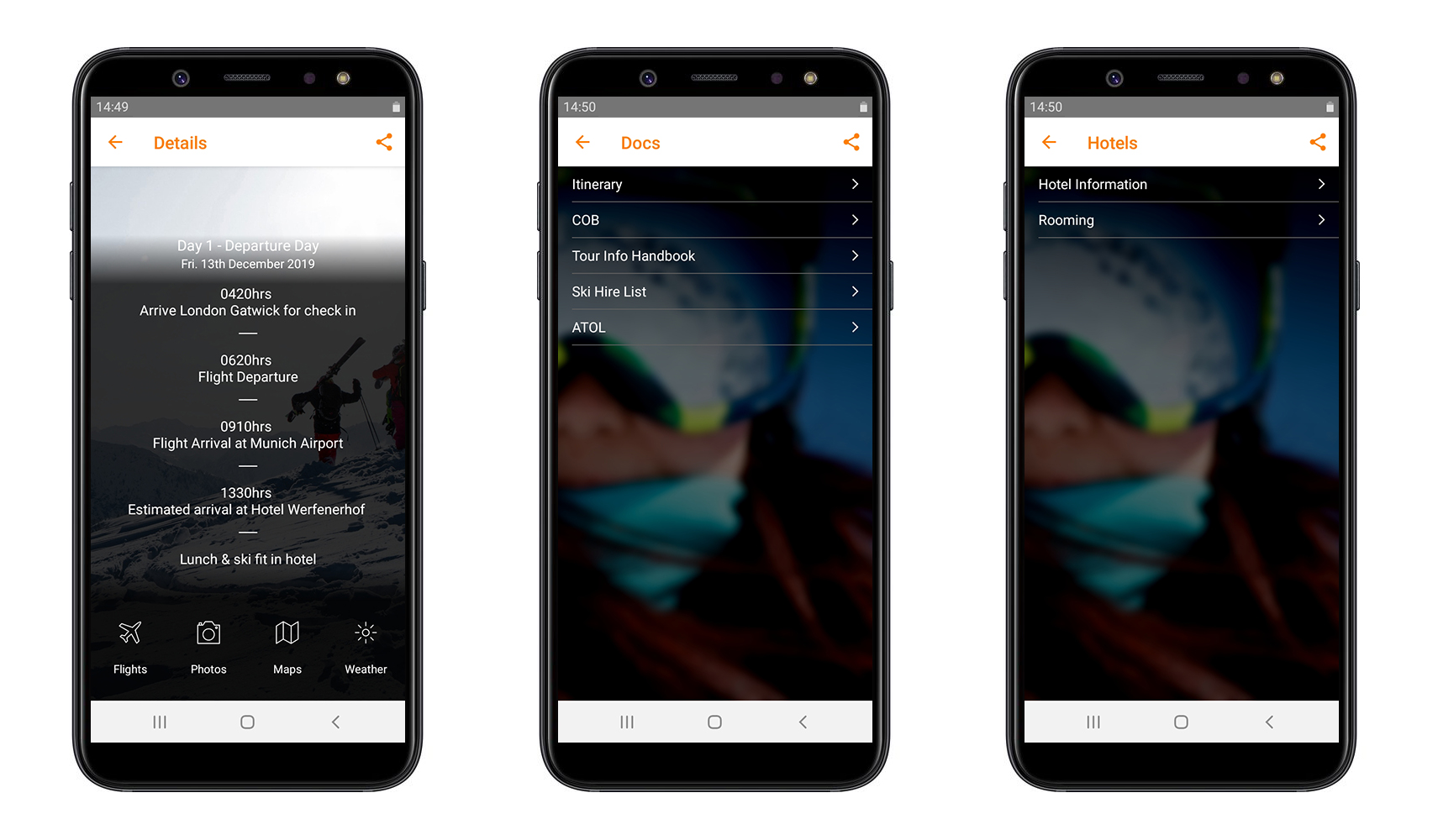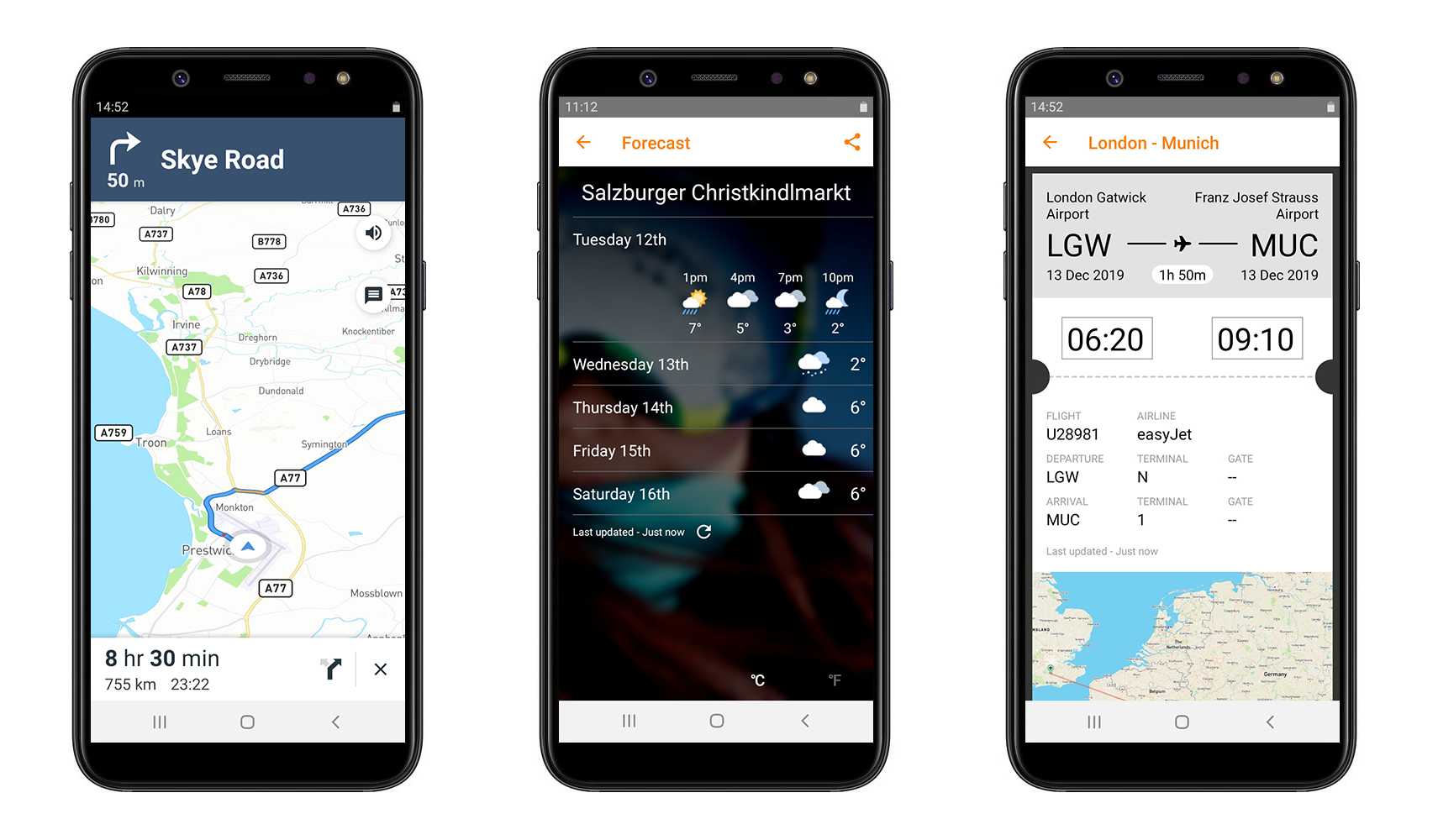 This app is amazing, it blew my mind and made the whole trip so much easier to manage and more enjoyable that ever!
Mrs Linton2019
Being able to use the app on the go was very helpful, even without any signal or data! Really useful for any tour.
Mr. Heathfield2020
Using Vamoos through IBT made the whole process very smooth, and receiving instant updates about our flights was genius!
Ms. Carrigan2019
FAQ's for trip
organisers
Check out our extensive FAQ's section for trip organisers, parents and students.
Top Tips for Organising a School Ski Trip
Get the inside track on our top tips for organising a trip your group will never forget.